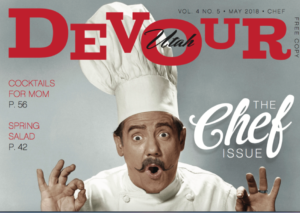 In the May issue of DeVour magazine, I visit the new Harmon's grocery store in Holladay, and discuss their cooking school for budding chefs.
Read about chef Sebastian Lowry from Spencers Steaks and Chops and discover how he got into cooking.
Maude's Cafe is a coffee shop on a mission to change the lives of homeless youth one cup of coffee at a time.