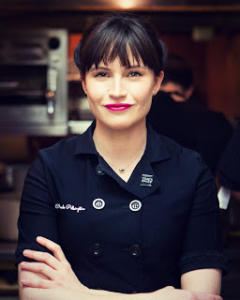 You might say chef Amanda Pilkington has cooking in her blood. Since the young age of thirteen, Pilkington has worked in restaurants while growing up New Zealand. In 2004, she and her family, her father is also a chef, opened an award-winning Italian restaurant; Vivo Enoteca Cucina. There Pilkington honed her skills and later became a personal chef on private jets,
satisfying her other passion for travel. Traveling the world expanded her culinary interest and skills as she learned the artistry of using ingredients you could find in any given place to create something unique and delicious. In 2012, Pilkington landed in Park City and has been serving meals to the locals, and celebrities, ever since.
"I tend to go for seasonal, healthy, with an Italian twist, contemporary food. I am super passionate about consistency and taste," Pilkington said. "I defiantly use some of my family recipes in my cooking, risottos, arancini and pate, I learned from my dad."
Last year, Pilkington was chosen to be the featured chef for four exclusive Oculus from Facebook private parties, two of which she served 200 people, during the Sundance Film Festival. With a small crew of herself, her three sous chefs, and Lydia Martinez of Elle Marketing and Events serving as her front of house person, along with a small service staff on the floor, they created magic in five long days of planning.
Read full article here: Devour Utah