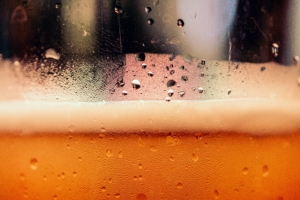 Justin Belliveau and Drew Reynolds began brainstorming a plan for a brewery after becoming neighbors in 2014 and learning both had a passion for beer. Belliveau credits Reynolds with teaching him to really enjoy beer and (re) introducing him to head brewer, Jeremy Gross. Gross had been brewing home brew for some time and was then the lead bartender at High West in Park City. After an introduction by Reynolds, Gross and Belliveau discovered they had worked together many years ago at the Lakota in Park City.
"It was great to rekindle a friendship, and to see how his skills had progressed through his work at Bohemian and Uinta breweries," Belliveau said. "Jeremy's talent is vast- he's got a deep knowledge of brewing chemistry and how this shapes flavor profiles in not only beer, but spirits and food as well. I think the three of us felt a little star-crossed at that meeting, and the wheels went into motion [from] there."
The power of three
Grid City Beer Works is a working brewery and tap room. They feature five primary beers― three of which are ales, a Honey Cream, Pale and Brown that they serve three different ways, 'traditional CO2; nitrogenated to provide a thick creamy head; and in the traditional real ale style conditioned in casks'.
Read the entire article here: https://www.utahbusiness.com/the-power-of-three-grid-city-beer-works/